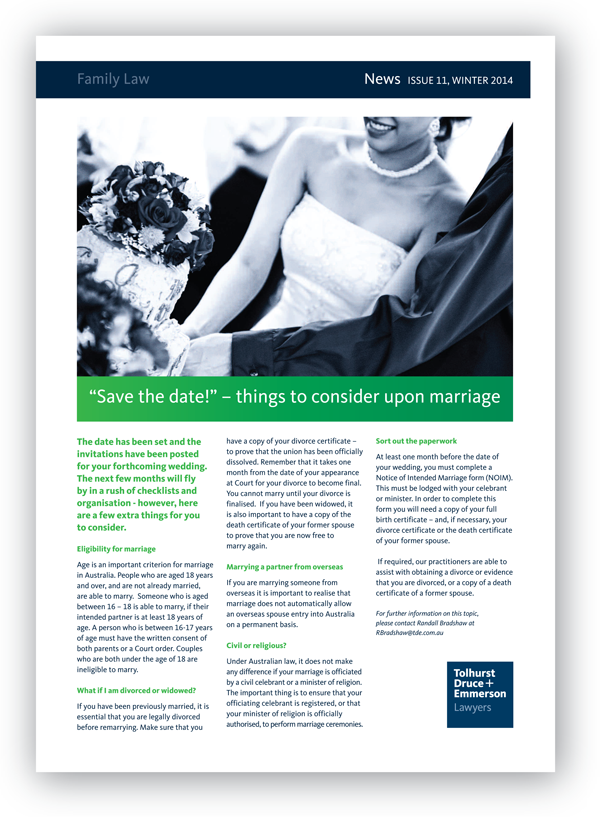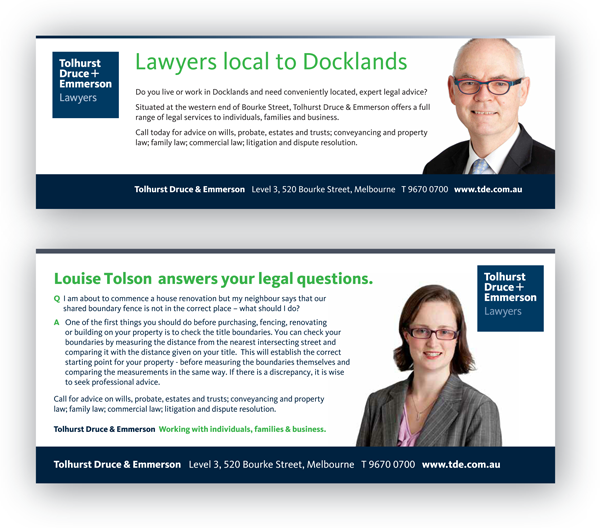 Need
How to generate new business for legal firm Tolhurst, Druce & Emerson in the CBD from existing and potential clients?

Solution
Thinking Eye designed a suite of printed materials in which staff dealt with frequently asked legal questions. The materials were also branded with local area place names and included regular newsletters, advertisements and information sheets.
Results
A warm, friendly and very credible corporate identity and branding for TDE which makes readers feel very comfortable approaching their 'local' lawyers for help and advice.